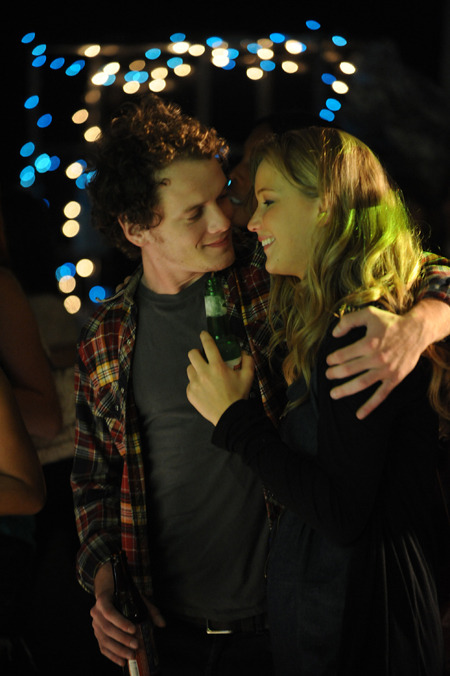 Like Crazy is an independent film by Drake Doremus. It won the Grand Jury Prize for best film at the prestigious Sundance Film Festival. It stars Anton Yelchin and Felicity Jones.
Let me say that Felicity Jones as Anna is a revelation. She owns the screen.
All of the actors are a delight to watch.
It is a love story about the ups and the downs, the euphoria, the heartache, the sacrifices and how far we will go for another person.The music is also fantastic.
Much of the film was improvised, according to the director, they had a very limited script, just situations for each scene, so they used intuition with their characters and the dialogue. Drake said he would often leave the camera rolling for twenty to thirty minutes at a time just to capture them together.
This film made me feel all sorts of different emotions. Is such a beautiful film; everything in it is special: the acting, the cinematography, the story, the music